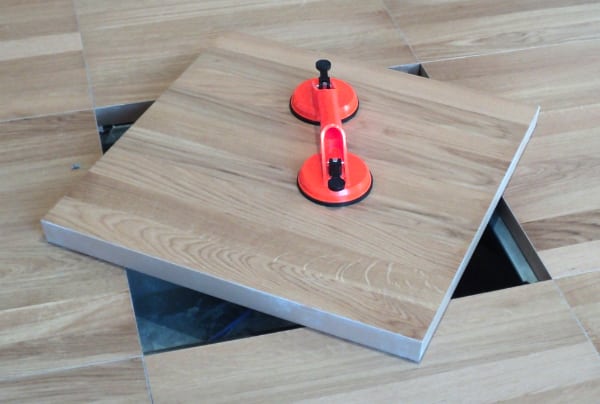 Raised Access Flooring
Raised Access Floors are the ultimate choice for the workplace, whether you have a large amount of cables you need to run from your data centre or computer room or you are looking to ventilate air more efficiently around your workspace, Raised Access Flooring is the perfect solution. You can hide away all types of mechanical and electrical services, keeping them safe from potential damage whilst giving a professional look and feel to your customers and employees, most of whom will never know what is happening beneath their feet. There is no better way to make use of the space you have at your disposal. There is much more to this product that just practicality, you can use the right flooring to provide your location with a glorious finish, from Italian stone to luxury wood finishes, or maybe you just want perfectly smooth flooring to lay that new carpet over, just as we have done for many customers over the last 25 years, we can help to supply the right floor for you.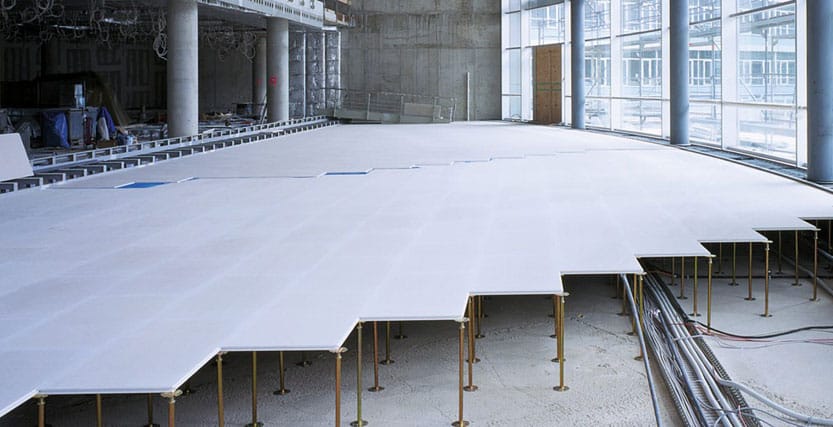 How we can help you pick the right option.
We will gather your requirements and advise you on the correct raised access flooring solutions, products and design for your own unique project. You may want to check out our Frequently Asked Questions page which has many answers to the most common questions on raised access flooring, or you may want to understand the raised floor specifications and write your own tailored specifications for a special requirement, all of which we can facilitate for you. Whatever it is you need we have the right solutions in place to help, we are trusted, experienced suppliers and a contractor you can trust!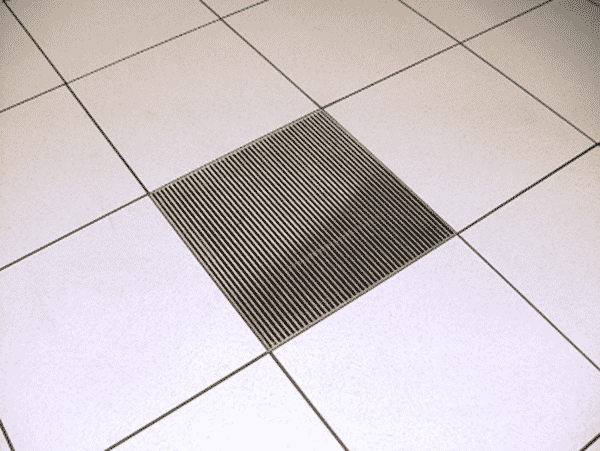 Air Ventilation Through Raised Access Flooring
Although raised floors are commonly used in office buildings and in IT data centers and computer rooms, typically where there is a need to pass cables, wiring and electrical supply. There are many more uses of the type of flooring, air distribution beneath flooring is nowadays becoming a more common way to provide cooling through a building by using the space (known as a void) below the raised floor as a plenum chamber to dispense conditioned air. In computer rooms and data centers, air-conditioning can be added beneath the floor to really help you make use of the space and cool that important technology stack. How do we do this? Perforated tiles are placed beneath where the systems sit allowing cooling air to be directly forced in their direction. Also, modern computing equipment found in data rooms such as servers are often designed in a way to draw cooling air from beneath them and to push warm air out back out into the room through an exhaust. An AC unit will then extract the warm air from the room, condition and cool it then send it back beneath the raised floor in a cycle to cool the systems. Find out more here about our office systems and computer room solutions