Sealing cable openings in data centres is proven to improve the cooling efficiency of the installation. The Air-Guard range of cable grommets has been developed with the assistance of leading data centre engineers to provide a comprehesive range of sealing solutions for both new and legacy installations. The Air-Guard range of cable grommets is not found wanting in terms of sealing performance and uniquely is specifically made from flame retardant materials. This makes Air-Guard not only the cool choice but also the safer choice when specifying sealing grommets for your project.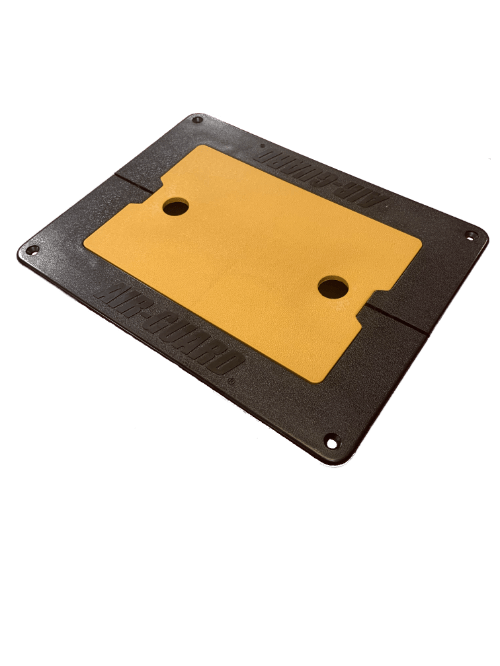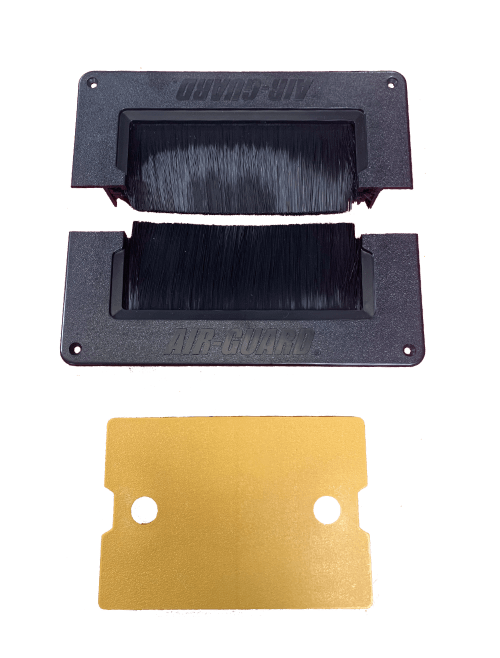 GTAG7 – AIR-GUARD Extreme Split Grommet
Dimensions
Opening 185 mm x 120 mm
Cut Out 230 mm x 165 mm
Designed to seal existing openings in Raised Floor tiles to mitigate air flow through the aperture.
RRP £77.00 ex VAT
Call for Volume Discount 
The GTAG7 double seal system – overlapping brushes and neoprene gasket work together to provide the best "no nonsense" air sealing cable grommet. The gasket is an air tight membrane which centres cables within the grommet preventing edge brush crush, the overlapping brush then seals around cables. The unit also comes supplied with all fitting hardware and more importantly a safety cover. This means the unit can be installed well in advance of computer racks without compromising safety. The GTAG7 is easy to cable and the neoprene gasket stretches to accommodate large cable bundles. All of this adds up to making the GTAG7 the best value large brush grommet on the market.
The GTAG7 is now the brush grommet of preference for many leading Data Centres and it's easy to see why……
Double air seal – Brush and twin layer gasket
Flame retardant frame – V0 fire rated brush and gasket
Free Hi-Vis SAFETY LID – Ideal during Data Centre fit-out
Features "Better Seal" overlapping brush system plus alignment gasket
Cut-out template and fitting hardware supplied
Overall dimension – 275mm x 210mm x 38mm
GTAG10 Retro Fit Air-Guard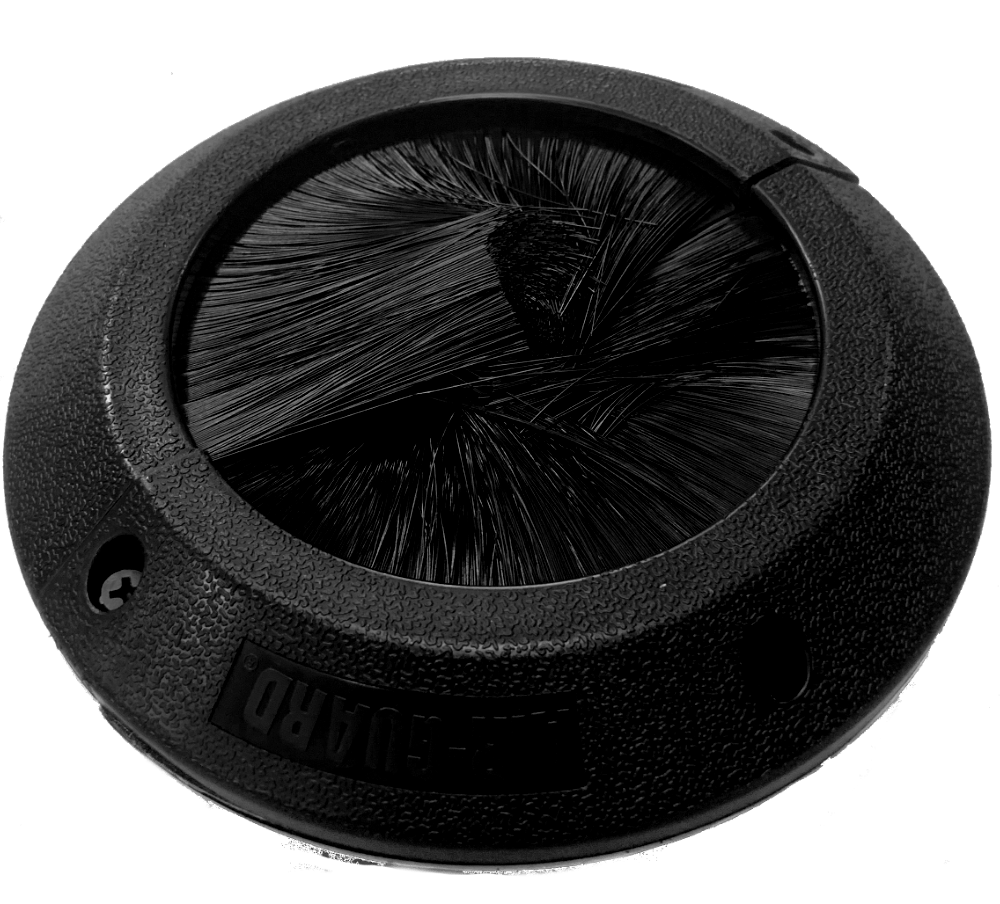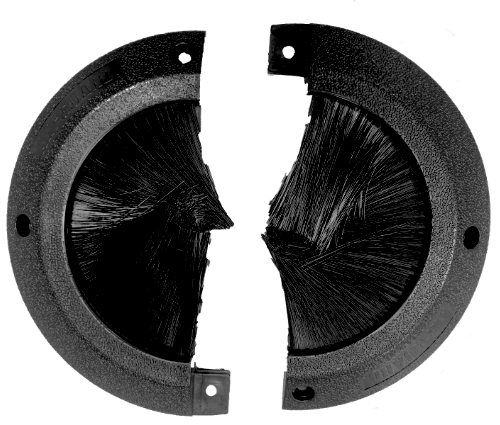 The GTAG10 grommet is a 2 piece unit designed to be installed over an existing cabled or piped openings up to 127mm in diameter. The unit is made from V0 flame retardant ABS resin and each half features a curved brush and lower gasket layer. When installed the centripetal bristle design and gasket combine to form a tight air seal. To facilitate installation in addition to fixing screws the back of the ABS outer rim is fitted with a heavy duty peel and stick adhesive foam. The GTAG10 is easy to install and seals unsightly openings forming a seal around cables eliminating air loss or drafts.
 Seals cable openings quickly and effectively
Reduces / eliminates by-pass air in data centres
Aesthetically improves the cabled area
No special fixing tools required
Seals an opening up to 127mm in diam
  RRP £49.00 ex VAT
 Call for Volume Discount